BUSERDI is a 100% Mexican company
Dedicated to document consultancy, conversion and management, with high-tech infrastructure for the digitization of plans, books and other documents, using specialized high-end scanners, including: orbital scanners (for books), flatbed scanners, and  high-volume capacity with a straight line transport system with bands and aspiration (avoiding the use of rollers), in order to prevent the deterioration of the original physical documents..
We have an installed production capacity to scan over 2,000,000 paper sheets per day..
At BUSERDI we are distributors of different software for Document Management solutions, and we always seek to offer our clients the best and most complete solution to their needs and requirements, creating "tailored solutions" based on their specific needs.
QUALITY MANAGEMENT
We have experience in the total control of the management and transformation of traditional and electronic archives.
Administrative and organizational decision-making processes have evolved thanks to the use of computer tools, strengthening a safe, truthful and reliable management for, among others, preserving and accelerating queries in information management, leading us to new dynamic structures that overcome the current systems of document securing and preservation.
BUSERDI has committed to stay ahead since January 13, 2004 through quality assurance by obtaining the International ISO 9001: 2008 Certification "Certificate No. ECMX-0972/14 ", based on global standards such as ISAD (G), US DoD 5015.2 and ISO 15489, as well as the MoReq specifications.
THE CONVERSION AND IMAGE MANAGEMENT SERVICES THAT BUSERDI OFFERS INCLUDE THE FOLLOWING FEATURES:
Automation based on workflow.
Intelligible production and Database Control
Project and Work order based on validations.
Bar Code Printing and recognition.
Interpretation of blank sheets.
Multiple quality control scenarios.
Optical / Intelligent Recognition of Bar Codes, Characters and Marks (BCR / OCR / ICR / OMR)
Event registration.
Batch management and understandable validation.
Production tailored to the needs of the client.
Assurance in the handling and conservation of paper.
Control and certification of image quality
Unparalleled effectiveness, cost and quality.
Integration, engineering and consulting.
CURRENT INFRASTRUCTURE
55 High-Volume Production scanners of up to 300 ppm
10 60 ppm flatbed scanners
2 Scanners for the digitization of checks and bibliographic records
8 orbit scanners for book digitization
4 Scanners for scanning architectural plans
2 Scanner Converters for microfilm digitization
Servers for network process control
Servers for image storage in Desktop PC
Printers
DIGITIZATION OF FILES, PLANS AND BOOKS
Documentation can be active, for conservation or historical
Installed Capacity to produce up to 1'000,000 daily images in letter or legal size
We have high technology equipment such as scanners with high resolution cameras and an open transport system, avoiding the use rollers to ensure the proper conservation of physical documents.
Large Format Documents of up to 50″.
We ensure excellent image quality and cleanliness.
Color, Bitonal and Grayscale.
SOFTWARE
We are experts in the implementation of Enterprise Content Management Systems (ECM – Enterprise Content Management) in Open Source modalities or under license, providing our customers with tailored solutions and tools that are appropriate to their specific needs.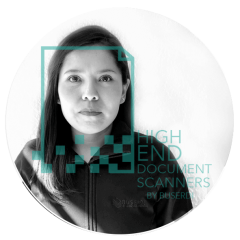 Celia Arana
Human Resources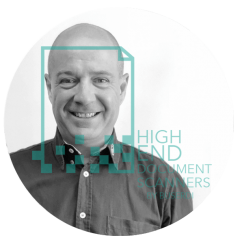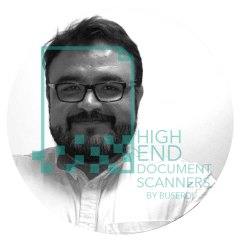 Ruben Castillo
Information Technology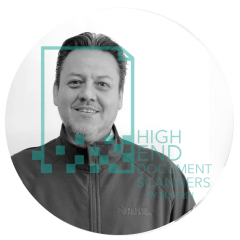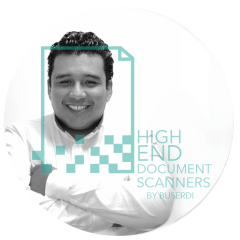 Carlos Monterrosas
Project Manager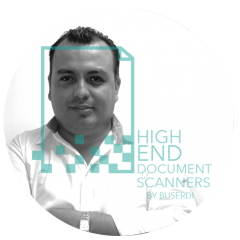 Alejandro Riofrio
Infrastructure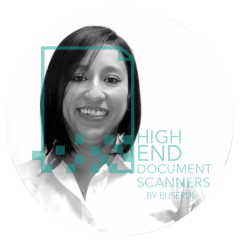 Cristina Cabrera
Supervision